Danna Scott Deaton - Executive Director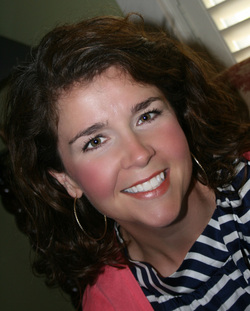 Danna Scott Deaton is a walking miracle from God! After surviving a near fatal hemorrhage after the birth of her daughter, then falling into the deep pit of post partum depression, Danna turned to prescription pain pills, sleeping pills and alcohol to cope with the trials of life. Addiction nearly robbed her of her family, her career and her life.

Today she is a testament to the Grace and Mercy of Jesus Christ. She discovered her relationship with Christ in the recovery process. You see, we are all "recovering" from something and when we can truly surrender to the freedom found in God, our lives transform. Danna changed from a "churched" person into a seeker of Christ. The difference is she finally realized her purpose in life. To have a relationship with God and Glorify Him. Her previous perfectionist, people pleasing, personality kept her "too busy" to spend time with God except for Sunday mornings, but now she realizes there is a huge difference in believing in God, and knowing HIM.

Her hope is to share her experience with women still suffering from addiction and show them that there is a wonderful, abundant life to be lived in recovery and in the Freedom in Christ. A faith based, transitional living facility will allow other women in our region, the opportunity to find that freedom and find their purpose in this life.

Danna and her husband John, have also experience the death of a child. Their daughter, Charlotte, died in September of 2012. Only God's Grace can be attributed, to the ability to see HOPE in the future, and to find the JOY in each day. Danna is able to sympathize and minister to others who are going through the grief process, and experiencing loss of any kind. As a nurse practitioner, she has devoted her life to helping others heal, and through this ministry she is able to mentor and disciple other women who need guidance ,encouragement , and many other kinds of healing.
---